The Problem
Current tools that design occupant crash protection are primarily intended for the upright seating positions prevalent in today's vehicles. Automated vehicles may introduce more reclined seating postures and thus, different crash safety risks to occupants. This study seeks to increase the understanding of human response to crash forces, particularly passengers in reclined seating.
The Question
What new human responses to vehicle crash forces are brought on by reclined postures, and what simulations should be developed now in order to inform future safety systems?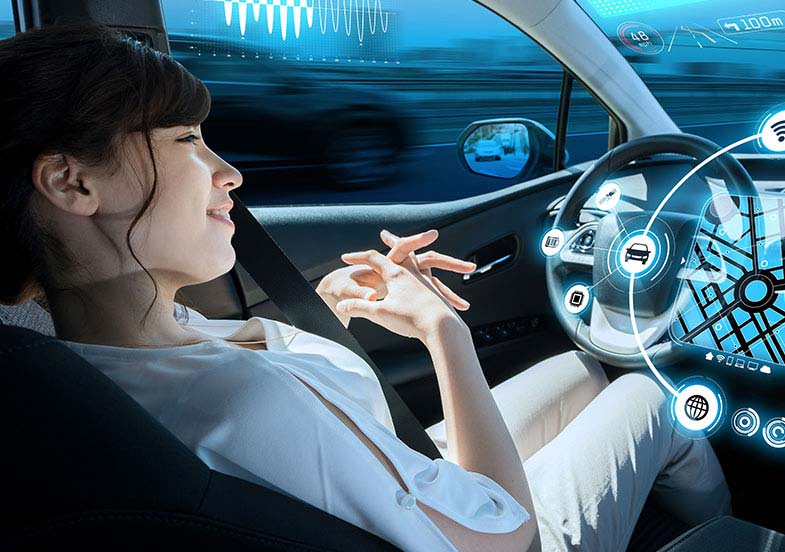 What We Did
Current seatbelt designs rely on the lap belt to effectively engage the pelvis and limit forward movement however, the role soft tissues play between the seatbelt and pelvic bones is not well understood.
This study subjected surgical samples of soft pelvic tissue to varying directional loads to measure response. The data was recorded and used to create a computer model, which could then simulate the observed physical behavior and guide future simulations of crashes to enhance safety in tomorrow's vehicles.
The Result
Research on injury models for automated driving scenarios is ongoing. We anticipate these results of this project:
A new understanding of human tissues response to mechanical forces, particularly in postures enabled by future automated driving systems.
A collection of data used to update tools such as the Total Human Model for Safety (THUMS), used to research new crash protection technologies in future automated vehicles.
This project is in collaboration with the University of Virginia Center of Applied Biomechanics.