Partner:
Massachusetts Institute of Technology AgeLab
The Problem
Driving automation systems can diminish the normal and predictable communication between drivers and other road users — such as predictable driver behaviors and person-to-person signals — as drivers begin to rely more on these systems. This creates a need to design control algorithms and potentially external lighting to communicate the vehicle's intent as a human driver would.
The Question
How might automated driving systems adequately communicate the vehicle's intents to other road users in the absence of driver engagement and control?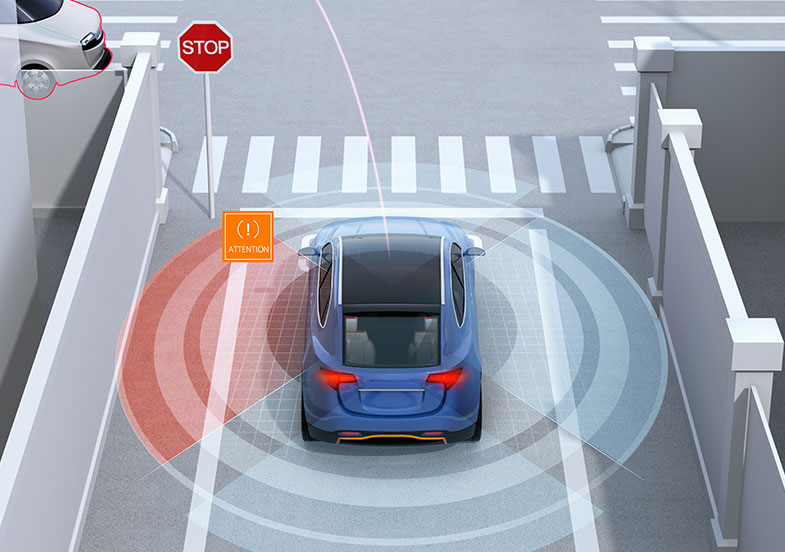 What We Did
In order to inform the design and development of driving automation control algorithms, we created a simulation using real-world driving data to identify the parameters which are important for driver to other road user communication. These parameters were adjusted in the simulation to make conclusions about vehicle or pedestrian behaviors that affect the safety and efficiency for future driving automation systems.
The Result
Through this research, we discovered the following:
Vehicle trajectories tend to be a strong signal to other road users in how they determine if it is safe to cross the road.
Environmental conditions, such as ambient lighting and stopping distances, make it difficult for pedestrians to reliably make eye contact with drivers — a key marker in their trust in the oncoming vehicle's behavior — suggesting that future vehicle to road user communication should go beyond the need for eye contact.
Clarity in stopping and accelerating profiles, which give another road user confidence that a vehicle will stop by a certain point, is important for developing safe and efficient vehicle to road user interactions.