Partner:
Transportation Active Safety Institute (TASI) -- Indiana University-Purdue University
The Problem
Road departure crashes a responsible for more fatalities than any other type of vehicle accidents in the US. Current lane departure and lane keeping systems look for lane markings to detect a potential for lane departure, but 40 percent of US roads where departure accidents occur do not have clear (or any) lane markings. In this project we have developed a standardized testing method including roadside surrogates for testing and evaluation of such systems on a test track.
The Question
What test scenarios and methods can be developed to evaluate and inform future road departure warning, assist and control systems?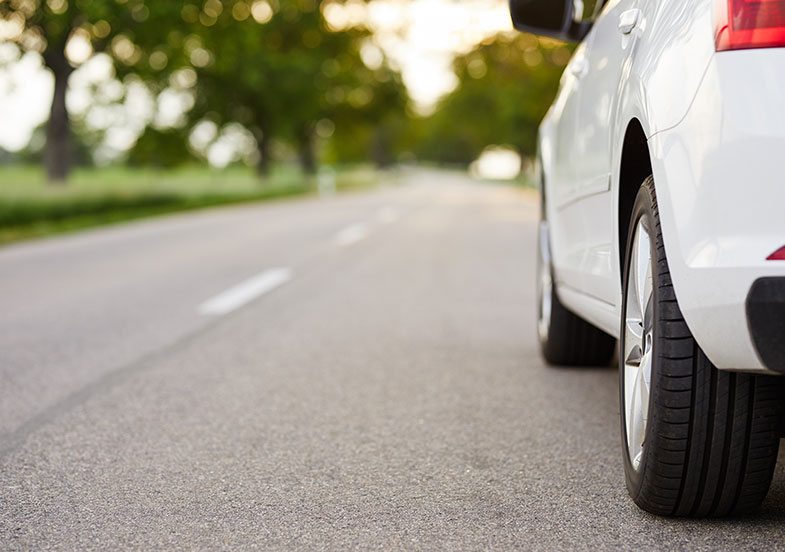 What We Did
By analyzing over 25,000 high resolution images from Google Street View for road departure crash locations across the country, we were able to determine that grass, metal guardrail, concrete divider and curbs are the most common roadside boundary objects (84 percent).
Based on this analysis, we were able to create a single guardrail and concrete divider test surrogate, along with 18 grass surrogates based on real world road edge conditions. Additionally, a curb surrogate is currently under development. All surrogates developed meet characteristics for visual, radar and LIDAR characteristics — the most commonly used methods for road departure detection.
The Result
As a result of these studies, three patents have been filed to standardize road departure event testing. CSRC is the first in the industry to file such patents globally.
This is a project in collaboration with Transportation Active Safety Institute (TASI) at Indiana University Purdue University at Indianapolis (IUPUI)