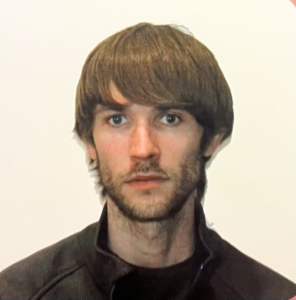 IVS is starting a new spotlight series to shine light on our hard-working team members. For this month we would like to introduce Brian Haugen. He is a Senior Engineer in IVS group APAD1.
Brian grew up in Ann Arbor, MI before going to college at Ohio State University for his undergraduate in Engineering Physics. After graduating, he and his wife Bella moved back to Ann Arbor for work. They enjoy spending time together going on walks with Scout, their yellow lab.
Q&A
What is your role with Integrated Vehicle Systems and how long have you been with the company? 
I have been an Engineer with Toyota for 5 years. In IVS, I am leading performance development of lateral control functions (LTA, LDA) for Toyota/Lexus Safety Sense systems.  
What inspired you to pursue a career in your current field?
I enjoyed engineering in high school working in wood working, welding, and machining classes. In college there were a couple automotive clubs where we could do similar fabrication work. My senior year in EcoCar was where I first touched ADAS lane detection algorithms(, and now here we are!)
What has been your favorite project to work on in IVS?
I really enjoyed some of the early development of Trailer LTA. The project allowed to expand on my knowledge from previous TSS2 and TSS3 LTA evaluations. From doing root cause analysis to understand the issue, developing countermeasures and testing them through simulations and in-vehicle evaluations was a fun problem solving project.
What advice would you give someone just starting out in your field?
In performance evaluation, having good issue breakdown analysis is useful for driving changes. Being able to identify and prioritize issues based on severity or frequency of an event from the data is evidence that is hard to refute. Consider what quantitative supporting evidence can be used to justify a performance improvement.
People would be surprised if they knew "what" about you? 
I like to downhill ski!
IVS wants to recognize Brian's contribution and thank him for his efforts to support our customers. Thank you Brian!