Partner:
The Children's Hospital of Philadelphia
The Problem
Pre-crash occupant motion may affect head and torso position in vehicle occupants, which in turn may influence the performance of restraint systems in a crash. Additionally, child occupants may exhibit different physical reactions from sudden vehicle maneuvers compared to adults
The Question
How can we gain a greater understanding of how people physically respond in evasive vehicle maneuvers to properly engineer the right tools to enhance crash protection technologies?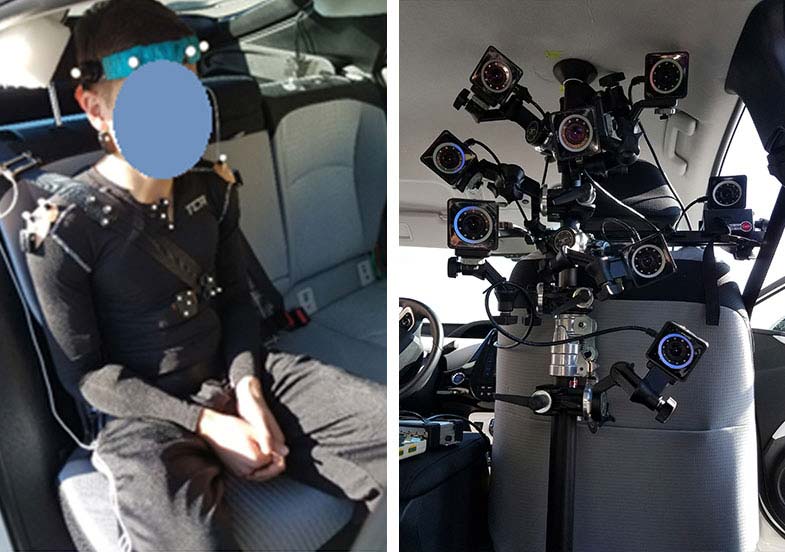 What We Did
The Result
As a result of this study, we determined the following:
Emergency braking affected occupant motion and muscle activation, suggesting that future research may identify crash mitigation maneuvers that protect occupants in the event a crash cannot be avoided.
Children demonstrated different motion and muscle activation than adults, suggesting that future research in this area may further enhance child protection.
The data may lead to new tools to improve occupant safety in automated vehicles. Development of these tools is critical as automated vehicles may perform evasive maneuvers without driver input in sudden pre-crash scenarios.
This is a project in collaboration with Children's Hospital of Philadelphia