ANN ARBOR, Mich. TRINA Mothership research team led by Dr. Taewoo Nam has demonstrated an automated pattern flight of an advanced light-weight kite at a private airport in Michigan.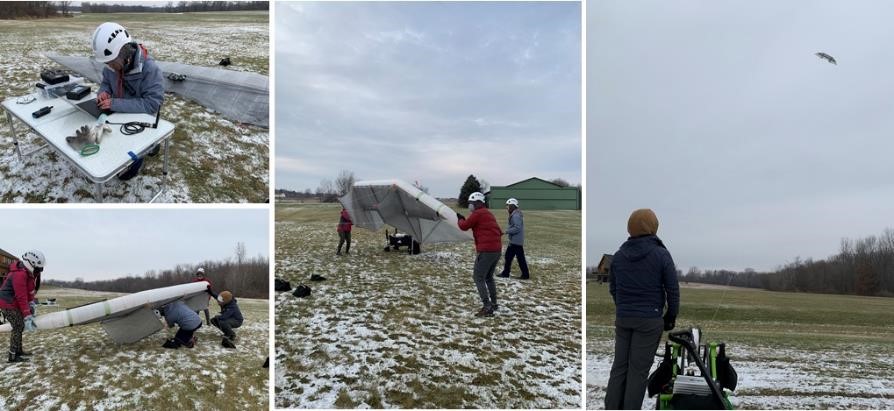 This achievement is an important milestone in the Toyota research endeavor toward High Altitude Aerial Platform, Mothership.  This futuristic concept is a large size tethered wing, envisioned to serve various missions including communication relay, airborne wind energy harvesting, and atmospheric data acquisition that demand ultra-long endurance capability.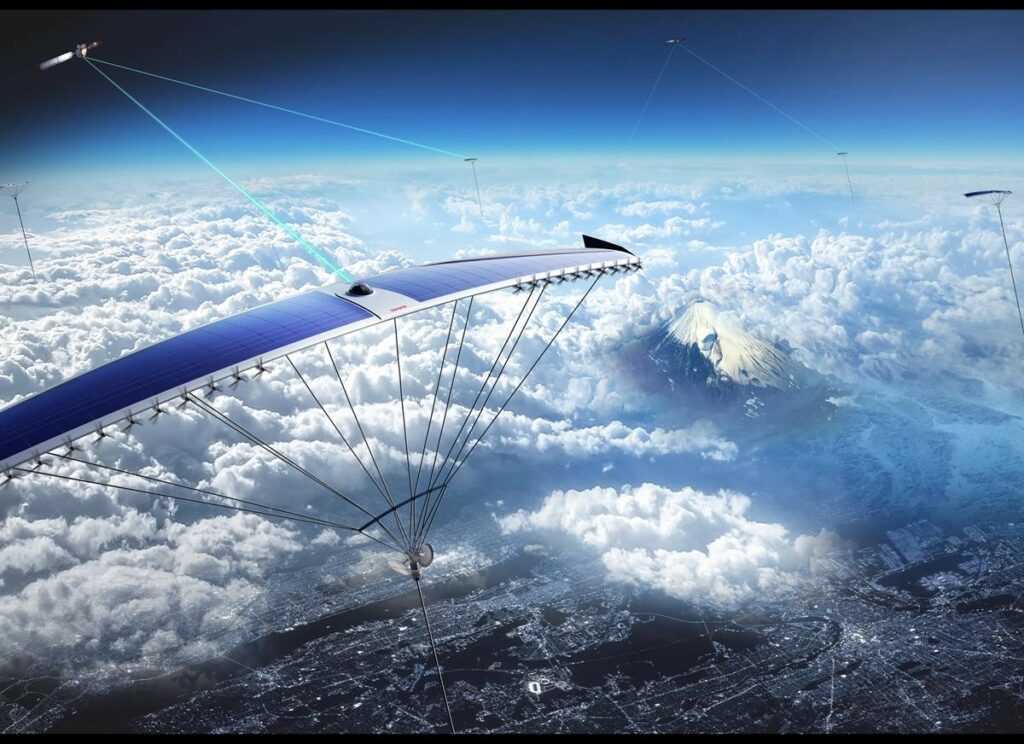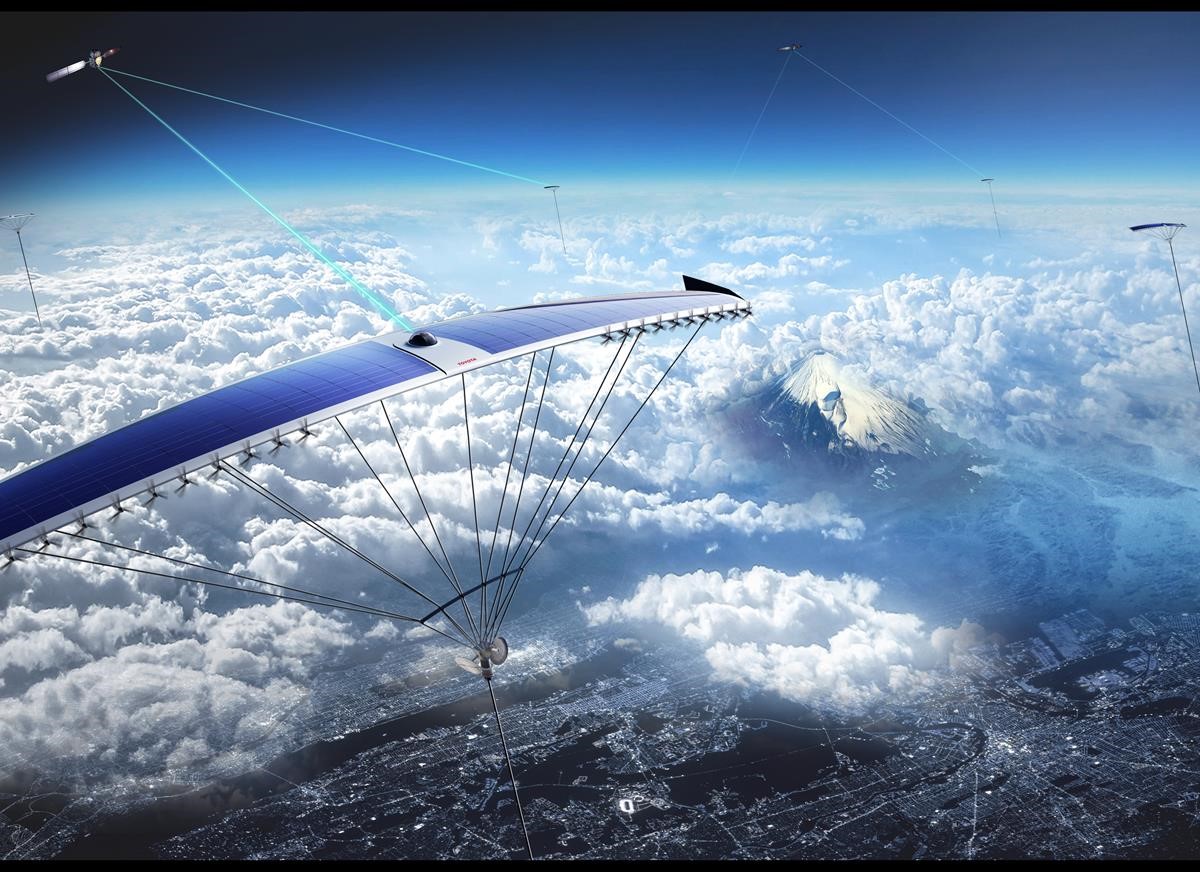 In addition to robust flight control and path planning, the Toyota Mothership requires a very demanding structure, which must be light enough to allow the large size kite to climb to 10km altitude or higher and be strong enough to fly through westerly jet stream. The team found that an inflatable structure made of advanced fiber has the potential to meet the demanding requirements.  Such a compliant structure often presents more pronounced interactions between aerodynamics and structural dynamics. It is crucial to predict and tailor aeroelastic characteristics to improve gust response and to avoid fluttering. The team has developed a sophisticated prediction model for the unique aero-structure in collaboration with Virginia Tech. A wind tunnel test showed a very good agreement with TRINA prediction.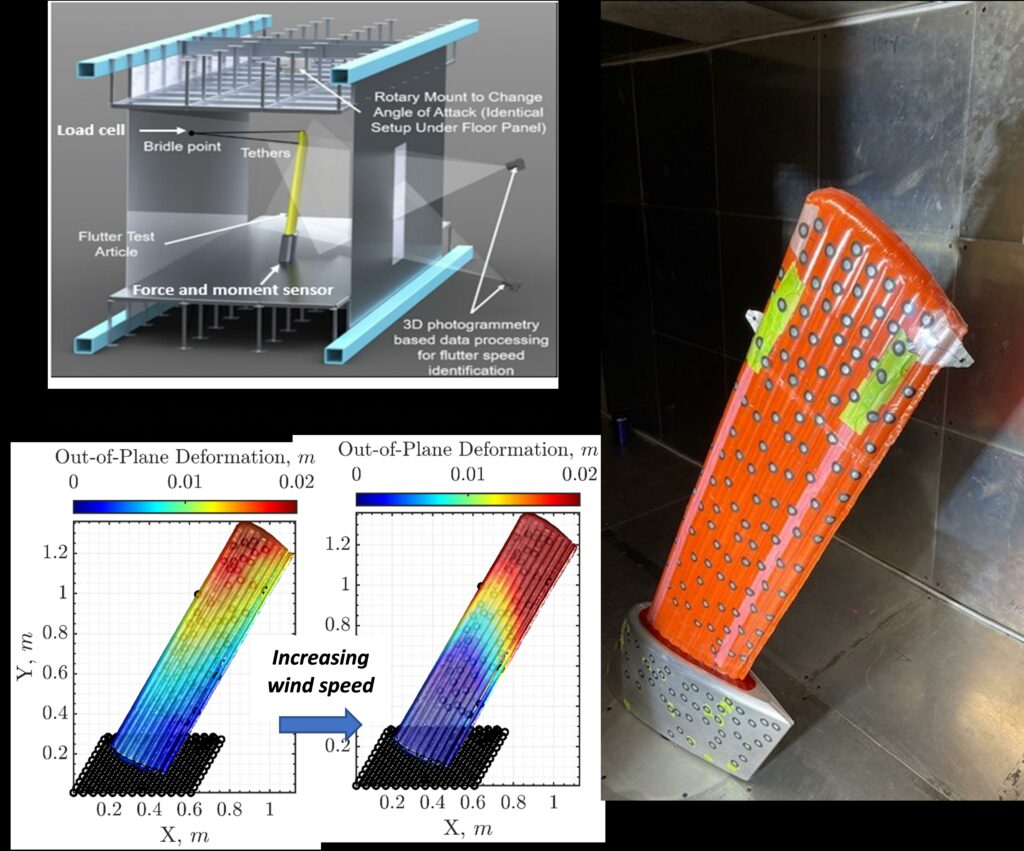 Links: https://www.newson6.com/story/5e35b72dfcd8ef694720b346/oklahoma-state-works-with-toyota-for-alternate-energy-solutions ("Oklahoma State Works With Toyota For Alternate Energy Solutions")
https://www.toyota-global.com/innovation/partner_robot/news/202201_01.html ("Mothership Project: Aiming to Harness a New Energy Source")
https://arc.aiaa.org/doi/10.2514/6.2021-1815 ("High Altitude Airborne Wind Energy")
https://arc.aiaa.org/doi/abs/10.2514/6.2022-0136 ("Cross Wind Flight Dynamics Modeling of Tethered Kite")
https://arc.aiaa.org/doi/abs/10.2514/6.2022-2049 ("Development and Testing of the Flight Control System for a Tethered Wing")