ANN ARBOR, MI
Toyota Research Institute of North America (TRINA) is dedicated to pioneering next-generation core technologies and groundbreaking applications for a sustainable mobility society. Over the past fifteen years, TRINA has diligently focused on three primary areas concerning the future of mobility, materials, and electronics. Each project is rooted in innovation, with a keen desire to explore potential future commercial applications.
Embracing their mandate to think big, TRINA's researchers are on a quest for ideas that can revolutionize the world. From self-driving vehicles to flying cars, they have delved into radical projects that go beyond conventional automotive boundaries. Looking ahead, TRINA envisions research that transcends the traditional notions of a car company, sparking transformative change in mobility.
Materials play a pivotal role in every vehicle, and TRINA's material scientists are committed to advancing high-tech improvements in components, like batteries and paint, to create smarter, cleaner vehicles. Employing cutting-edge materials synthesis and testing, they delve into the molecular level through simulation and material analysis. Harnessing the power of artificial intelligence, TRINA expedites the discovery of novel materials, while simultaneously seeking cost-effective, reliable ways to store and produce electrochemical energy. Furthermore, they explore innovative techniques to control sound and vibration using structured lightweight metamaterials. In addition, TRINA strives to forge a harmonious relationship with Nature, underpinned by a steadfast commitment to ensuring Toyota's materials remain recyclable.
In the realm of electronics research, TRINA endeavors to propel electrification and vehicle autonomy by developing more efficient and robust power systems and future-generation sensors. Multiphysics simulation and optimization methods are at the heart of electronics research. The team is also at the forefront of innovation with more than 300 granted patents, 300 published papers, and multiple R&D 100 awards over the last 15 years.
Through annual scenario workshops and dedicated cross-organizational working groups, TRINA stays at the forefront of socio-technical trends, ensuring that Toyota takes relevant actions aligned with the evolving mobility landscape. Looking ahead, capturing CO2 from the atmosphere and converting it into high-value products, quantum-based principles, bio-inspired technologies, advanced data science and cyber-physical systems are some of the areas of great interest to TRINA as it continues to support Toyota in making informed decisions about its future.
With a steadfast dedication to pioneering research, TRINA is poised to shape the future of sustainable mobility, embodying Toyota's commitment to innovation and making a positive impact on the world. We are proud of 15 Years of Research Excellence, and look forward to many more.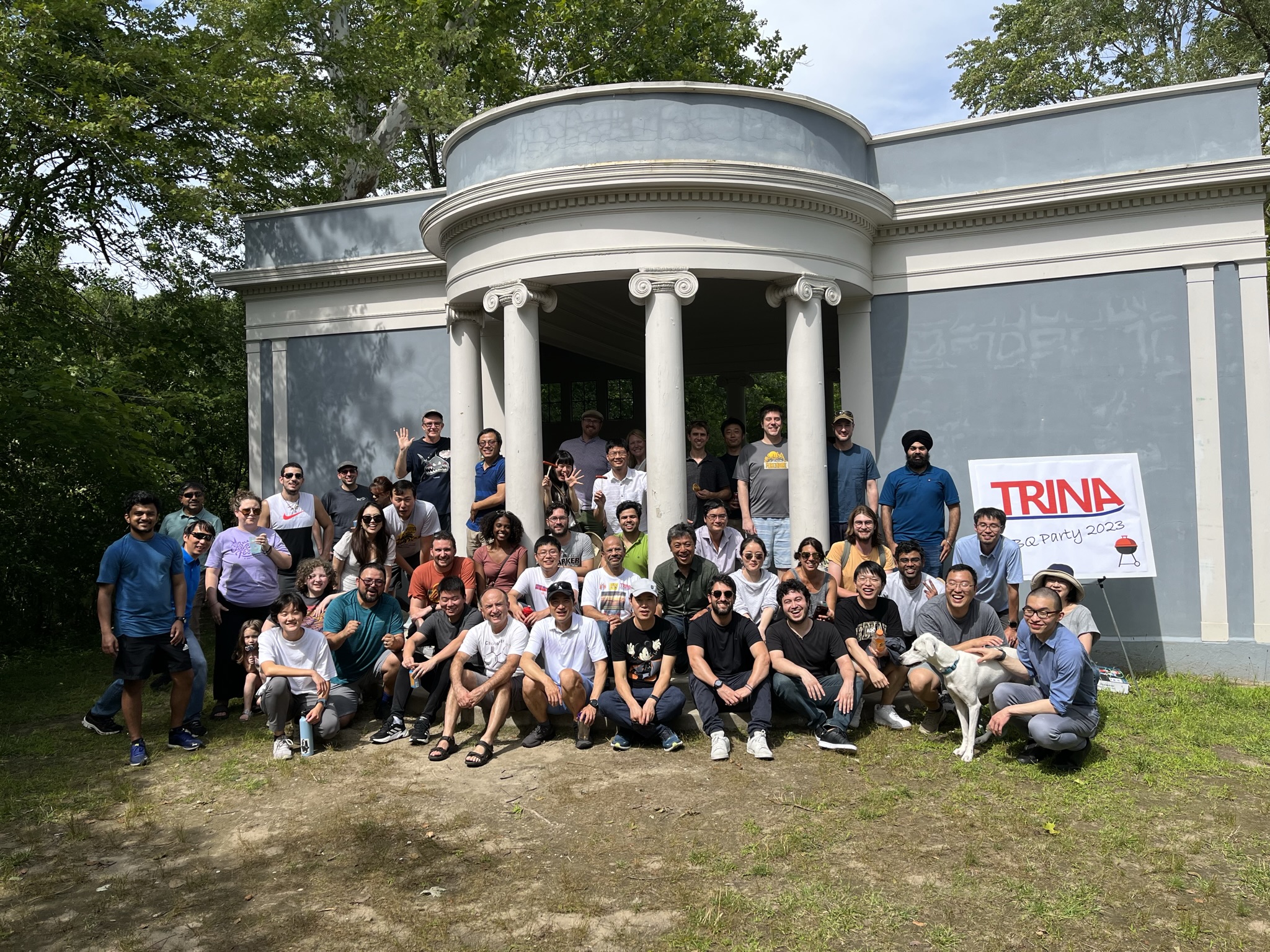 Toyota Research Institute of North America Recognizes 15 Years of Accomplishments